Hip Conditions
Manchester Hip and Knee Clinic provide their patients with the highest quality of care, incorporating non-surgical and surgical techniques, methods and a philosophy of treatment of musculoskeletal problems derived from Fellowship-training and experience garnered from the USA, Canada and Europe. Winston Kim is specialist Hip & Knee Surgeon, dedicated exclusively to Hip and Knee Surgery, performing over 170 hip & knee replacements and over 250 hip & knee arthroscopic procedures a year, including Hip Labral repairs and ACL reconstructions.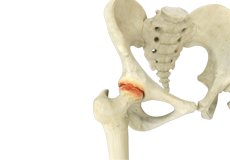 Hip Arthritis
Over the years have you noticed that you can't walk as far as before? That you're getting less mobile, with increasing stiffness and discomfort?
The discomfort might not even just be in your hip. You might even have pain in your groin, side of hip, buttock or the front of your thigh as well.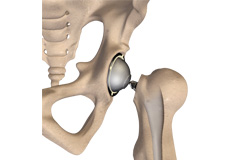 Hip Replacement Surgery
A total hip replacement, or total hip arthroplasty is a surgical procedure in which the arthritic portions of the hip are removed and replaced with a new, artificial joint. The new hip joint consists of 2 components, one to replace the head of the femur (the ball part of the thigh bone) and another which replaces the socket (acetabulum).